Back Office - Includes Easy To Use CRM
Shown here is less than 20% of our easy to use A.I. driven CRM We set ourselves apart from the hundreds of template companies by tailoring your site to fit your particular market and selling style by adjusting the links, content, search and page layouts to your needs often at a price that won't bust your marketing budget! The very
best real estate web sites
have built in real estate search, custom pages created for each community/subdivision/neighborhood you serve complete with the current home inventory for that area. We are proud to offer this important feature to our clients.
A.I. Lead Manager - Our easy to use lead manager allows you to see what clients have looked at, where they're from and more! Adding them to drip marketing or setting them up on a property alert is only two clicks away!
A.I. Lead Manager - Using Adwords, Bing and even Facebook ads, we generate clients TARGETED leads.. Want only buyer leads? Seller leads? Leads for people looking for horse property? Ranches? Luxury? You control the AREA -AND- LEAD TYPE! Your full control allows you to turn the system on and off at any time, any day!
Agent Websites and Tools - Create agent websites, listing websites, auto create youtube videos, facebook business pages, file locker (your own version of dropbox!), blogging, project management, partner ads (with impression and click tracking), neighborhood profile pages, school, sold, area stats, mobile apps, and more!
Loan Officer RESPA Compliant Advertising Agent System - Loan Officers and Agents can now share advertising costs! Separate accounting allows a completely RESPA compliant solutions! Loan Officers buy their site and they GIVE partner agents websites OR simply use the Adword (also works with Bing/facebook) system to generate leads then drive traffic afterwards to the page of the agent's choice!
Easy To Navigate Control Panel
All your leads are easily managed from the control panel and visible immediately when you log in.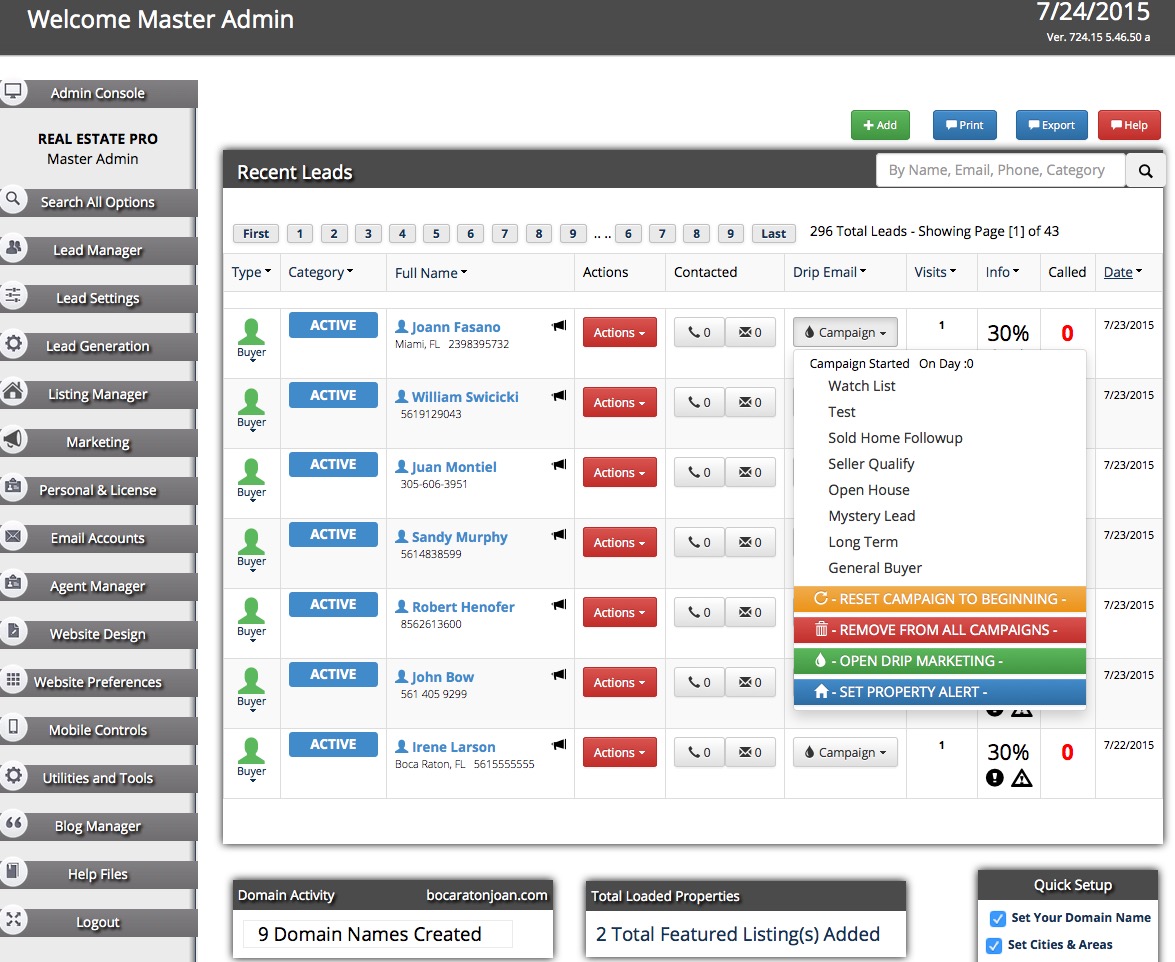 Leads Are Sent To Email *and* Your Cell Phone
Getting back to your leads quickly is imperative. Not only are your leads emailed to you, but additionally they will be sent to your phone as a text message.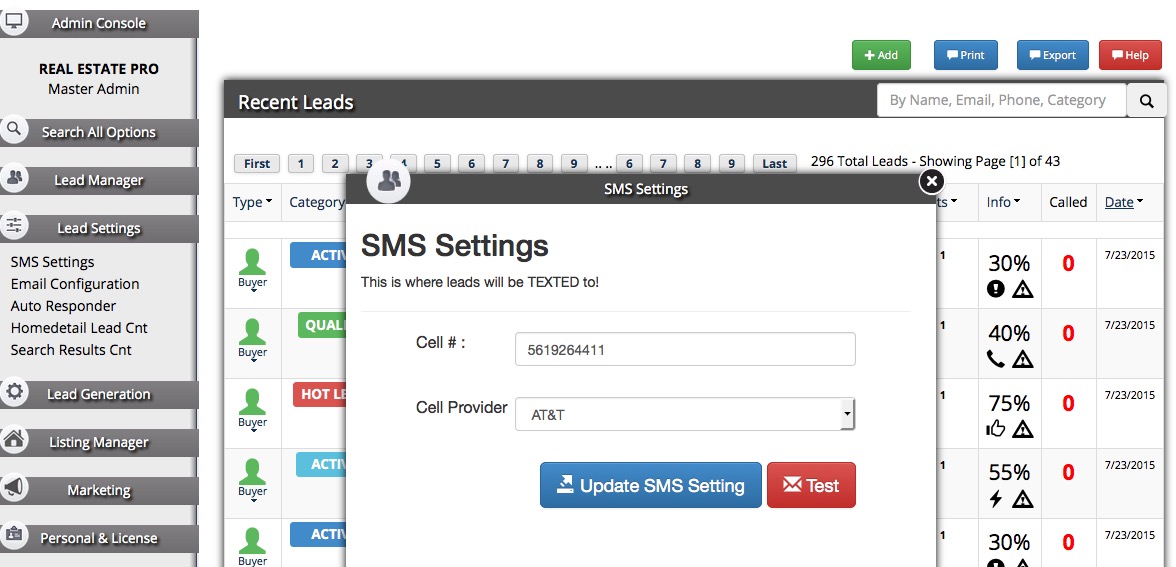 ---
EXCLUSIVE! BUILT IN ADWORD SYSTEM!
---
NEW : CREATE/MANAGE Adwords from your back console!
Create adword/bing accounts that rival the pros! Up to 2 million phrases on up to 50,000 ads in up to 75 categories!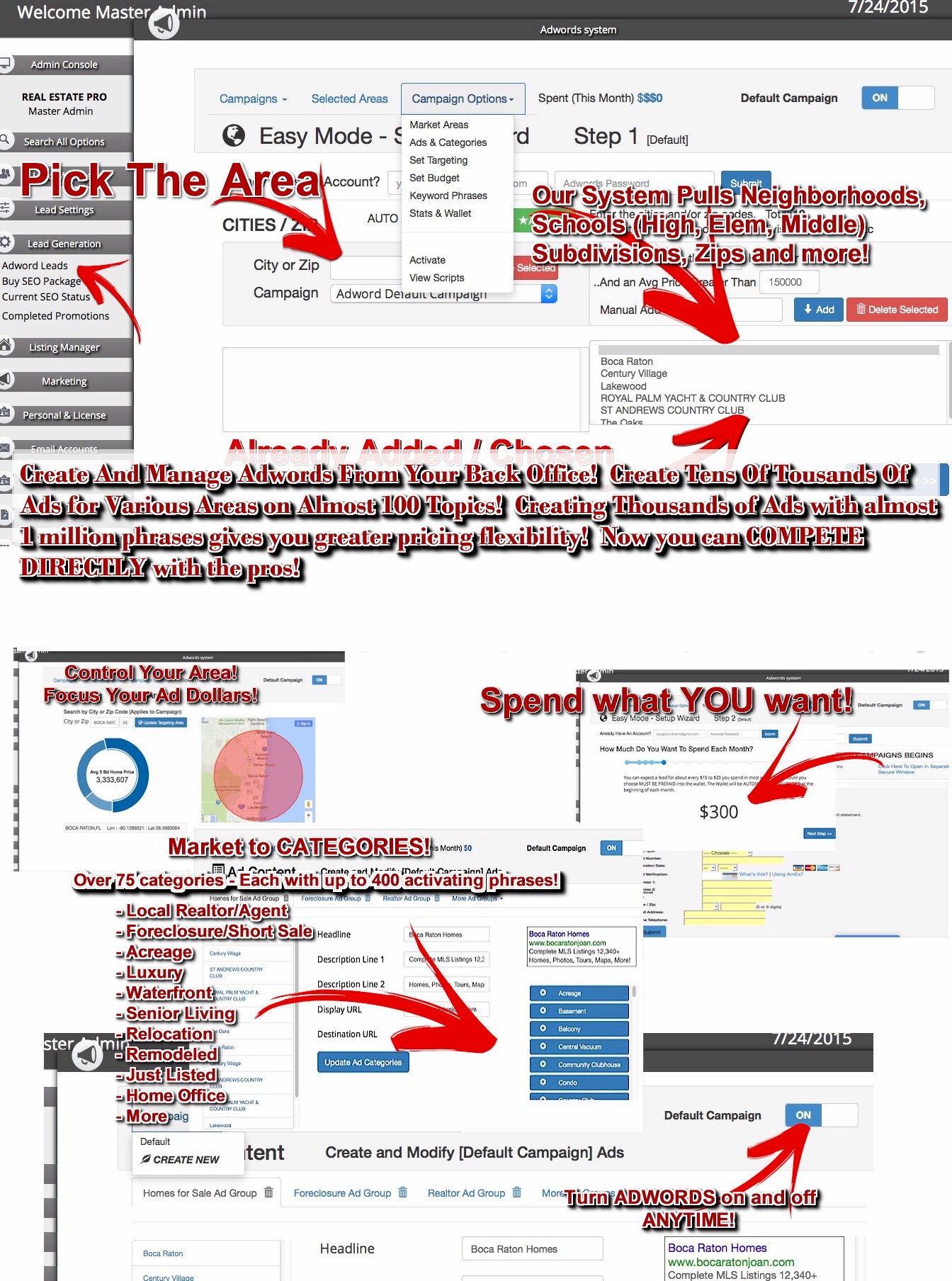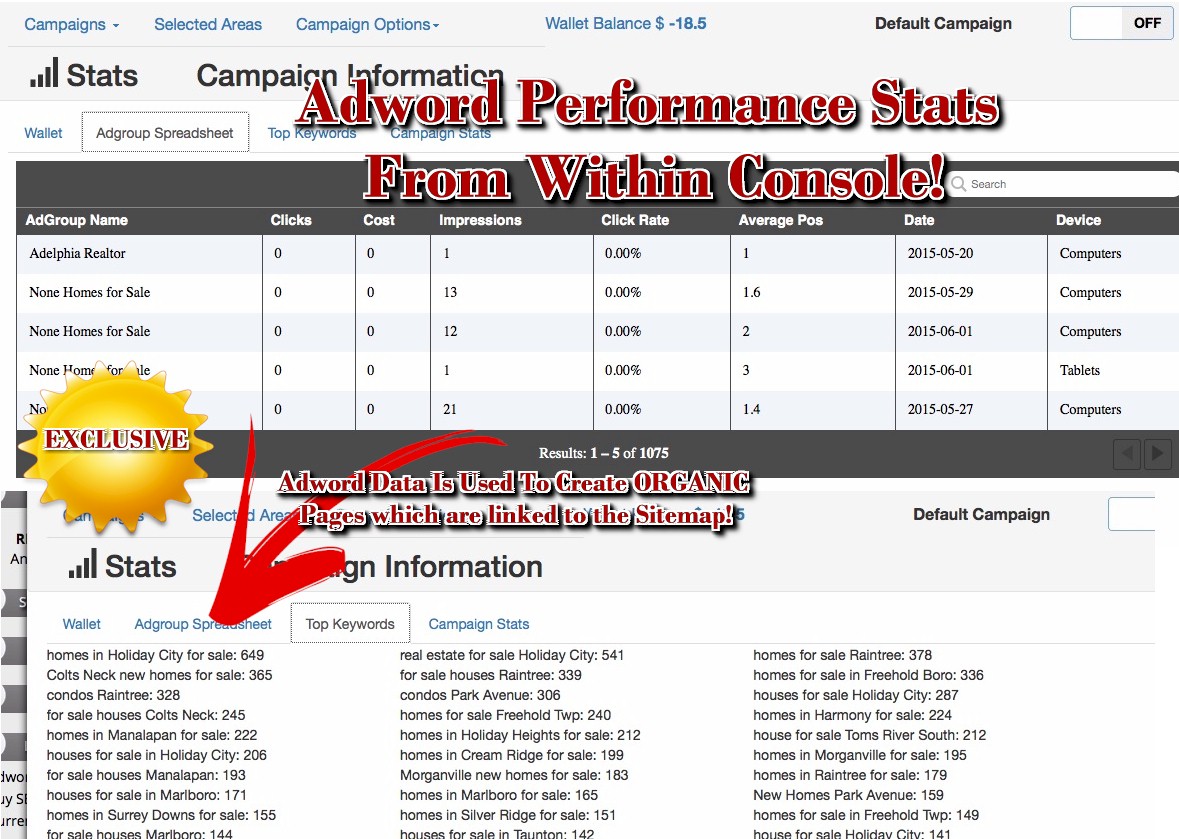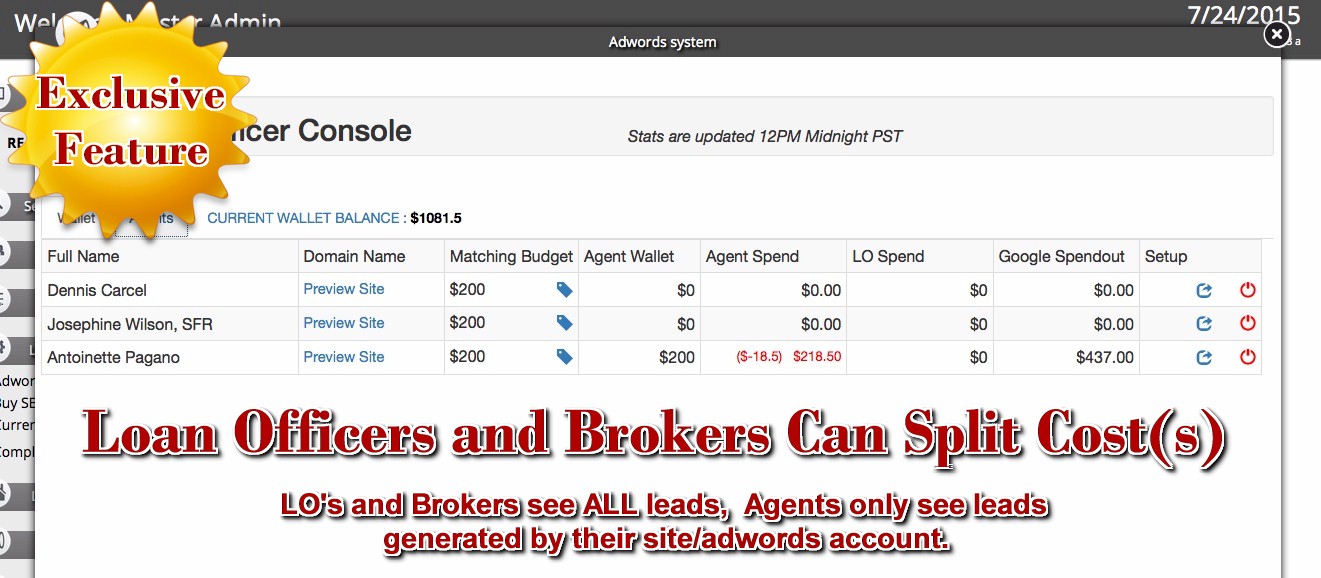 Tons of Promotional Features
Your marketing tools are easy to use, vast and powerful.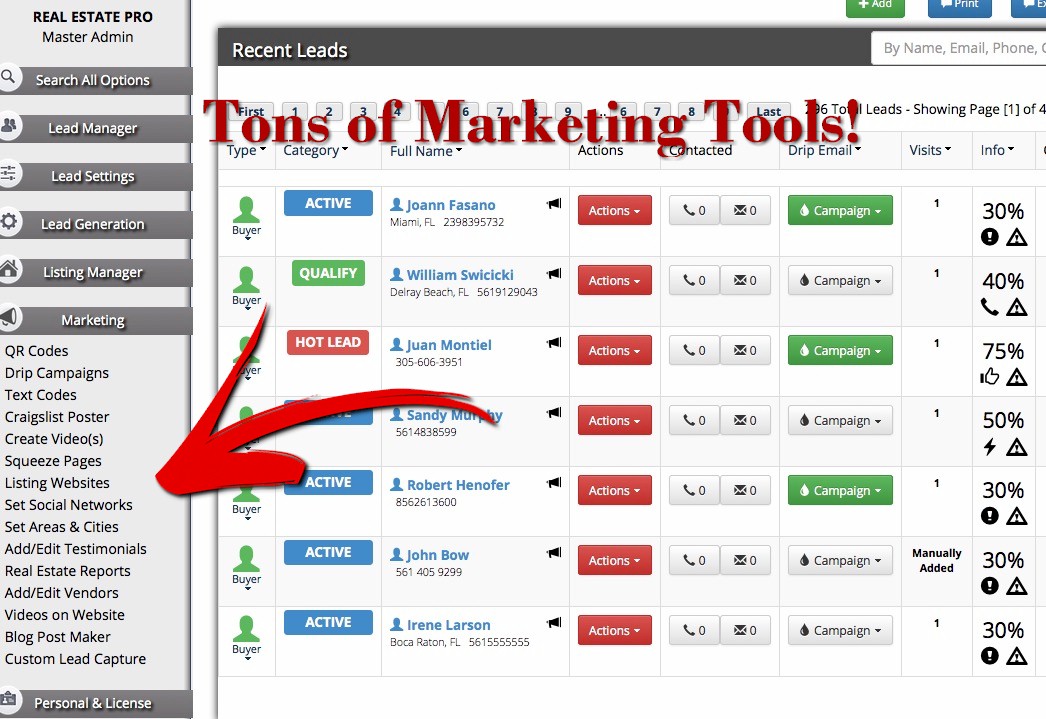 Manage Your Leads Effectively! Generate Sales
Generating leads is the start! We give you the tools you need to CLOSE MORE SALES!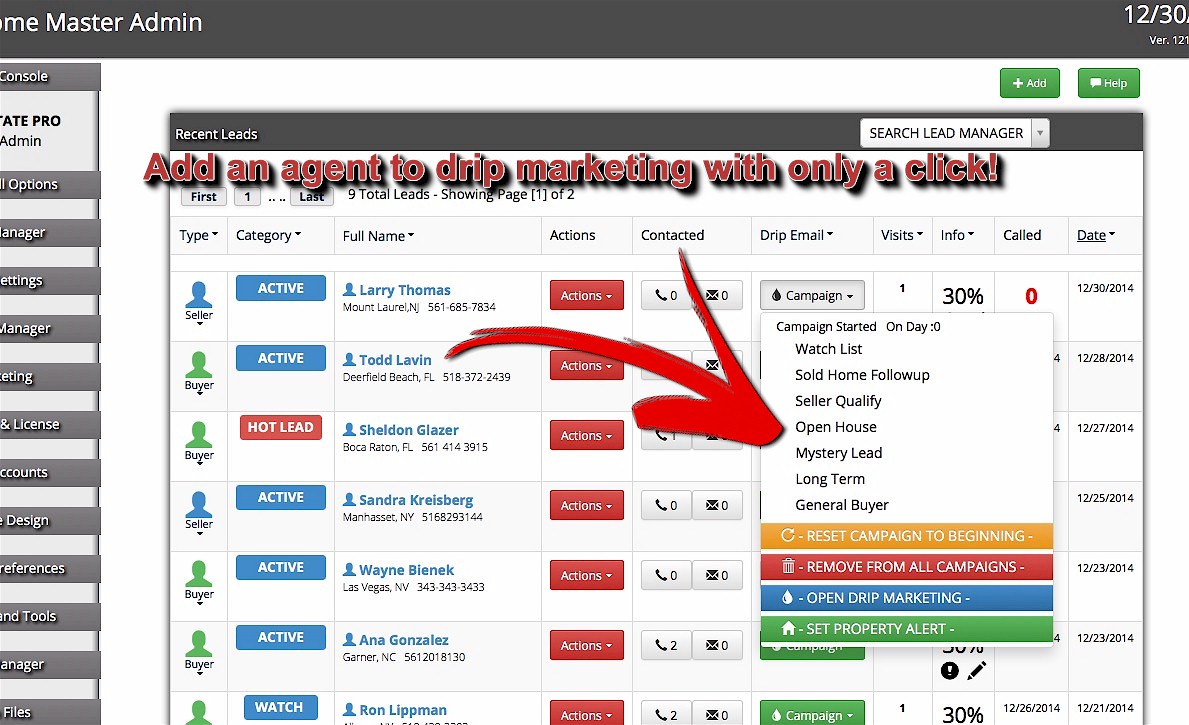 Property Alert and Drip Marketing
Buyers are a squirrely bunch! It is critical you stay in touch with them! Let the site help by emailing them information, stats and homes that interest them!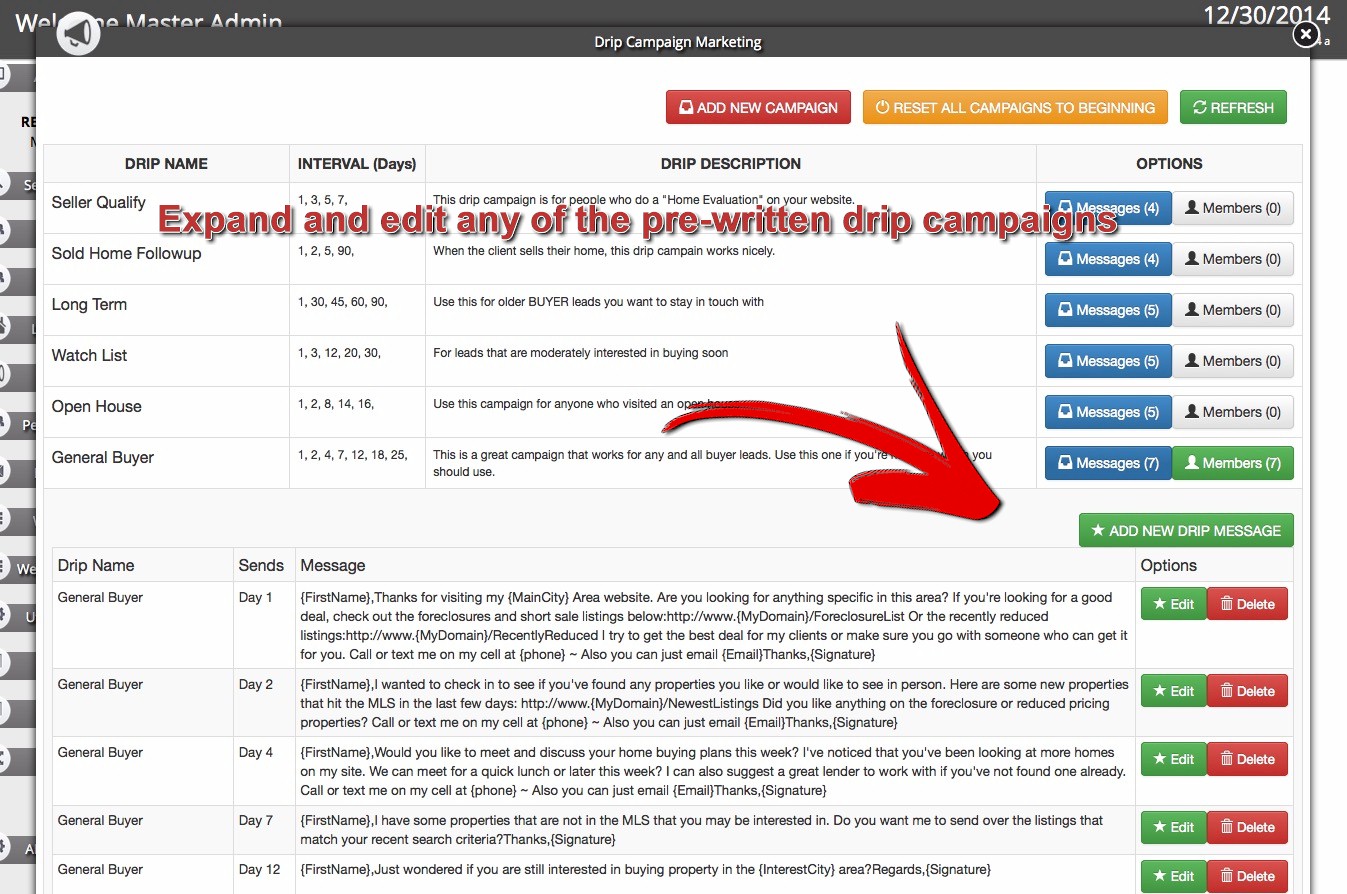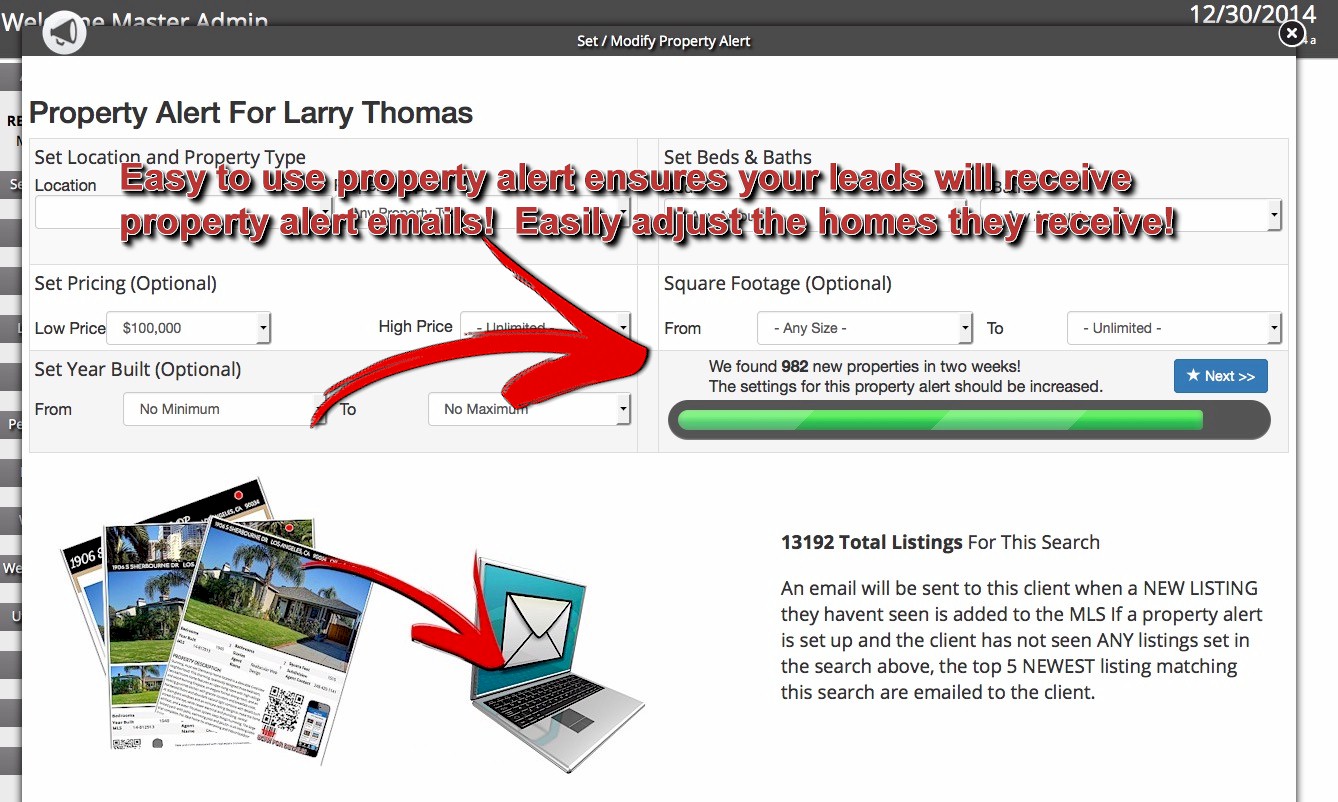 Lead Management Tools
We make lad management EASY! You don't have time to fool around! Our lead manager gives you all the tools you need to keep track of your leads! Each lead is valuable and you need to get the most out of each one!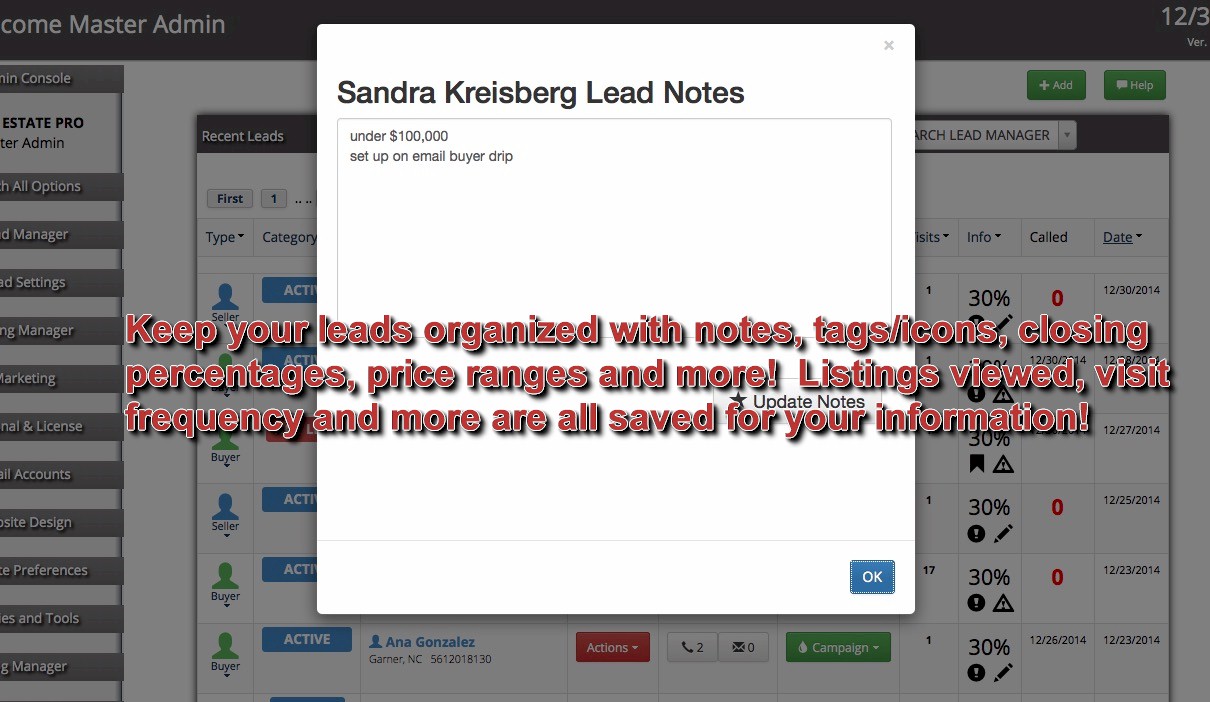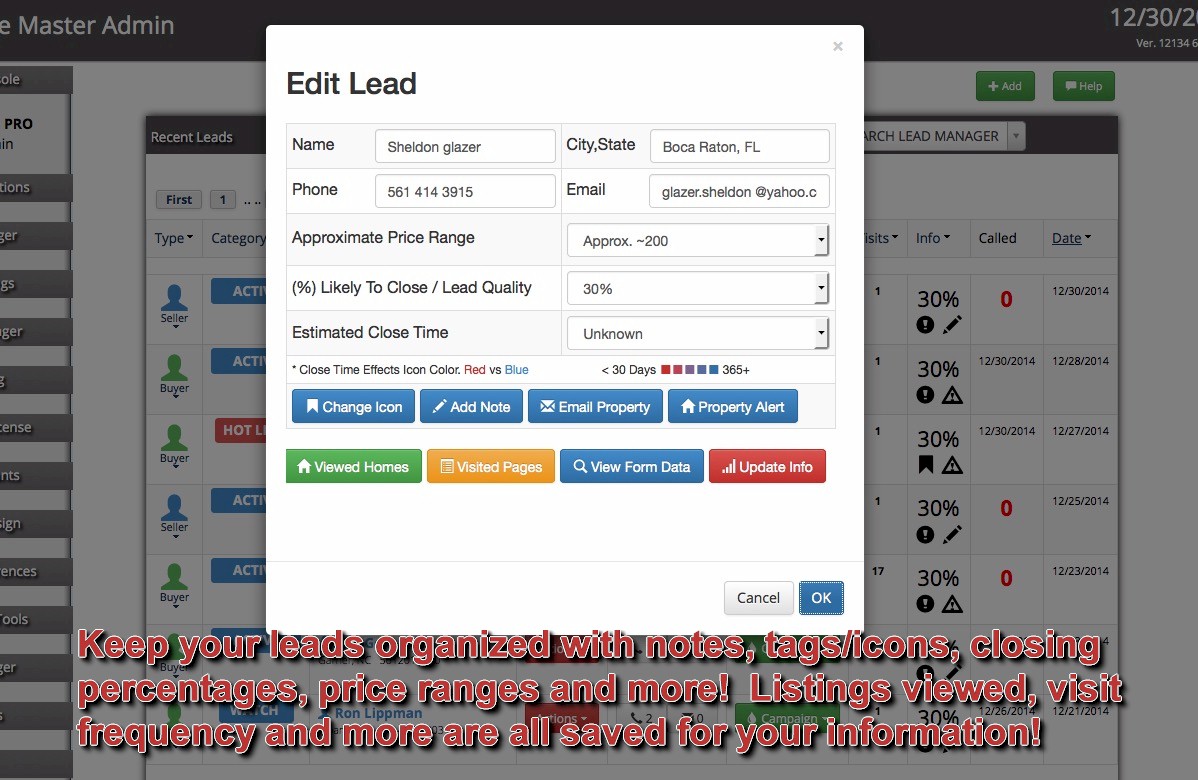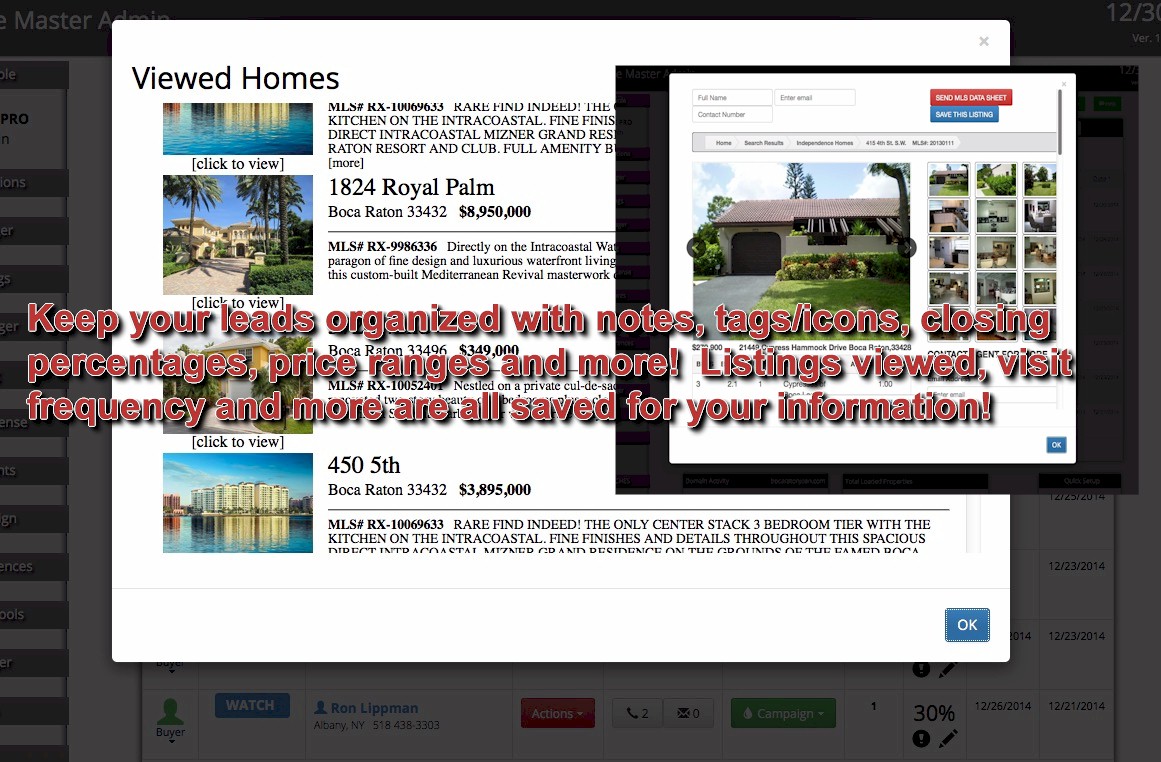 Manage Your Agents / Partners
You can easily add your agents and partners. Each will have their own login and even be able to create their own websites!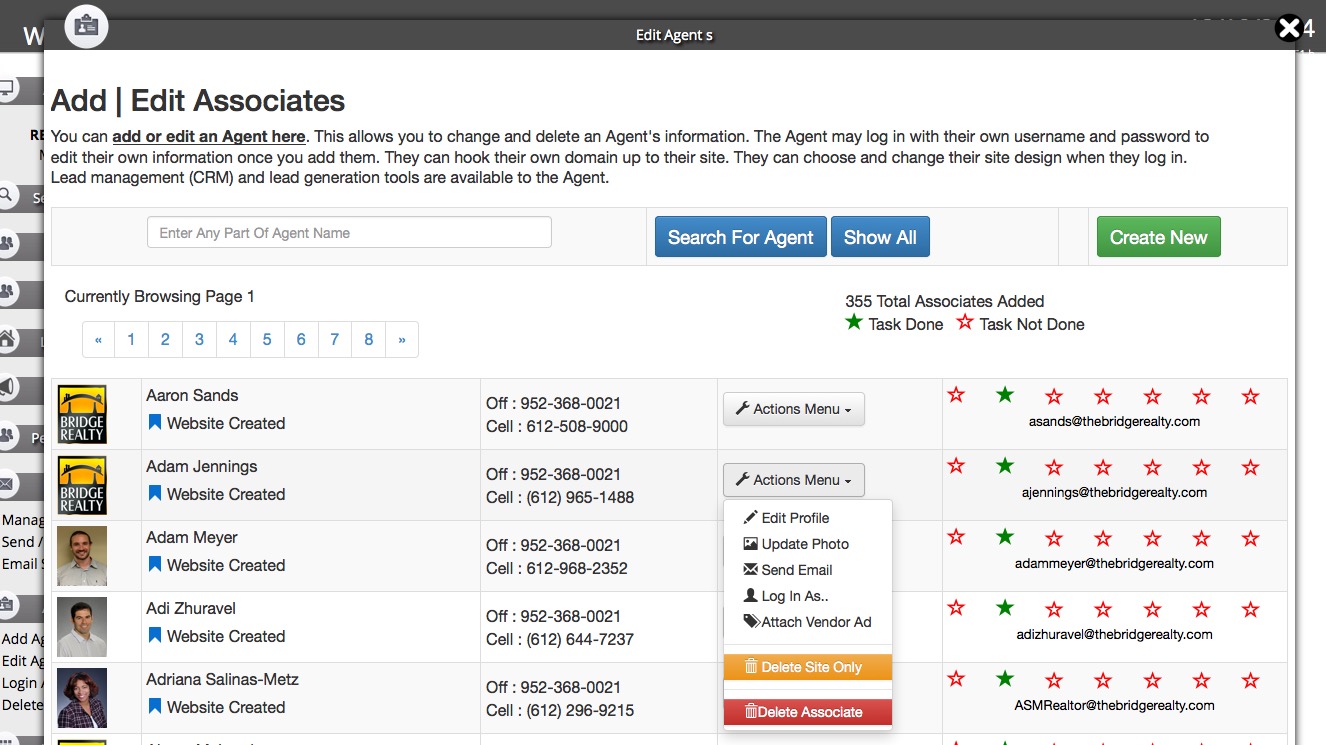 Change Your Design With The Click Of A Button
Bored with your design? You can change it with a click of a button.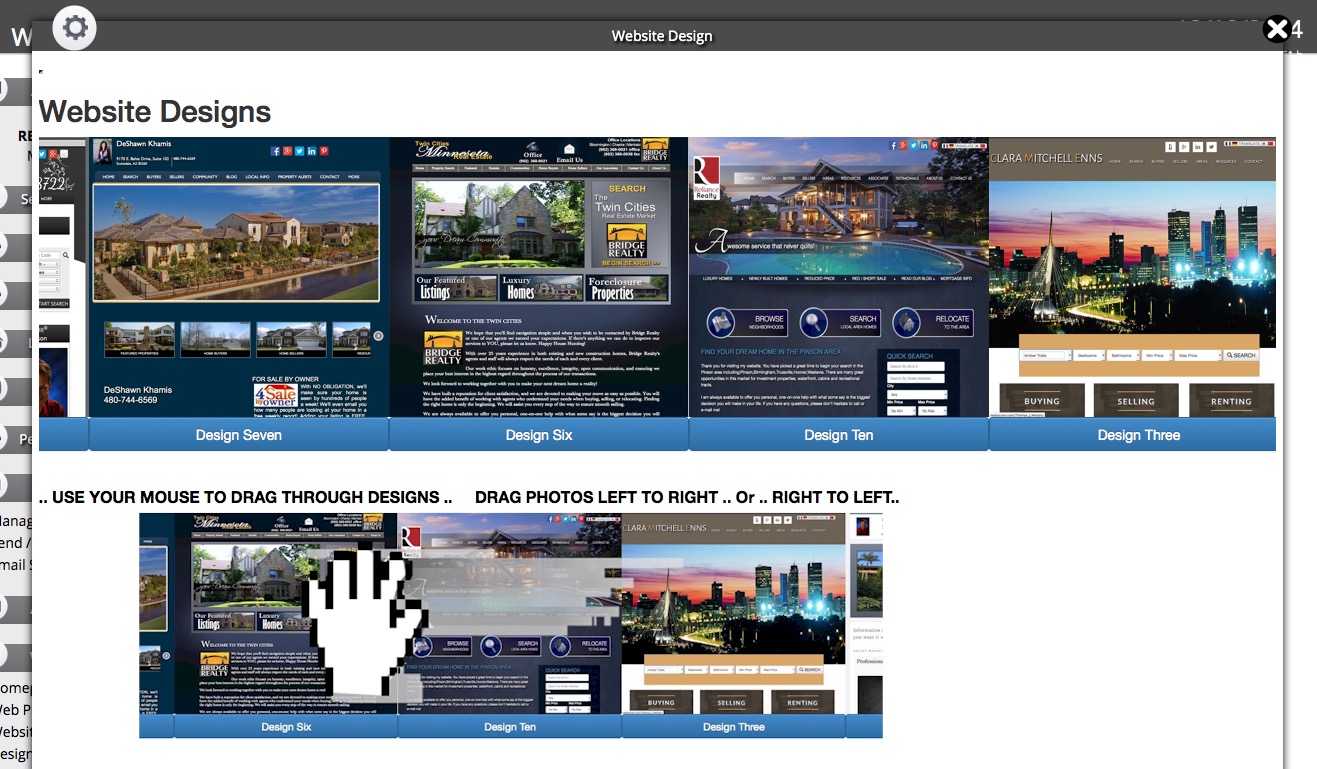 File Locker Allows For Easy File Sharing
Your own private, easy to use version of drop box is at your fingertips! Your users won't have to be dropbox members! You can share files easier than ever.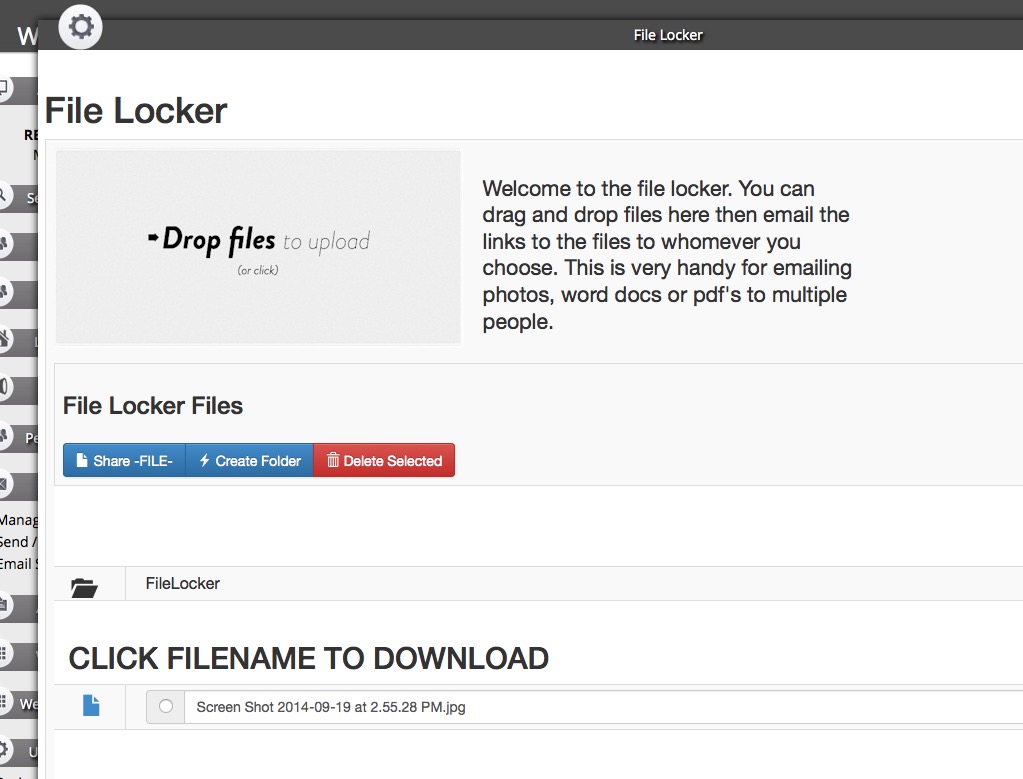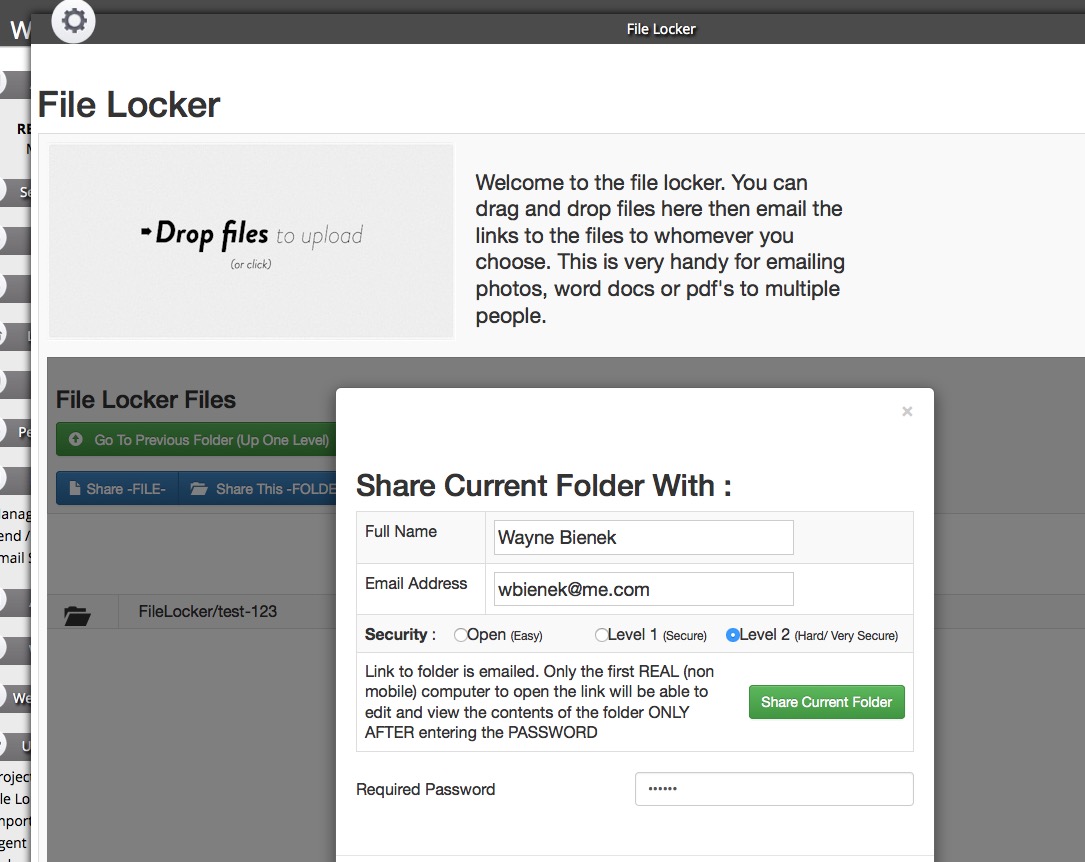 Integrated Project Manager
Busy? Your built in project manager can help you organize your tasks! You can add members who will then be part of the process. When an item is completed, it'll be marked complete and all members of the project will be notified!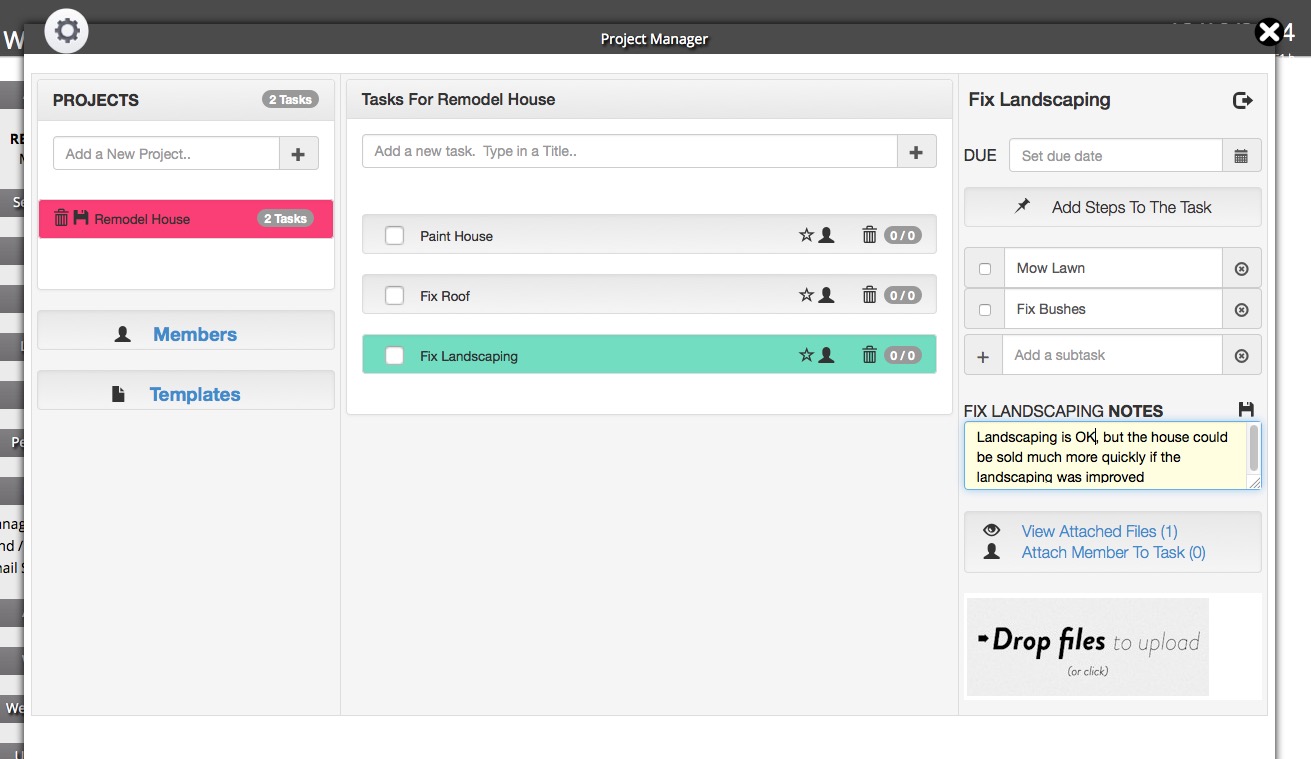 Blog Manager
Blogging is easier than ever with our built in blog manager! Not sure what to write? No problem! The blog system will offer a suggestion on what to write about based on the cities and neighborhoods you've loaded into the back office! Additionally, if you're a member of other third party blogs such as wordpress, blogger, active rain, etc. You can use our blog writing tool to write complete blog posts for any city, subdivision, listing or school in your MLS!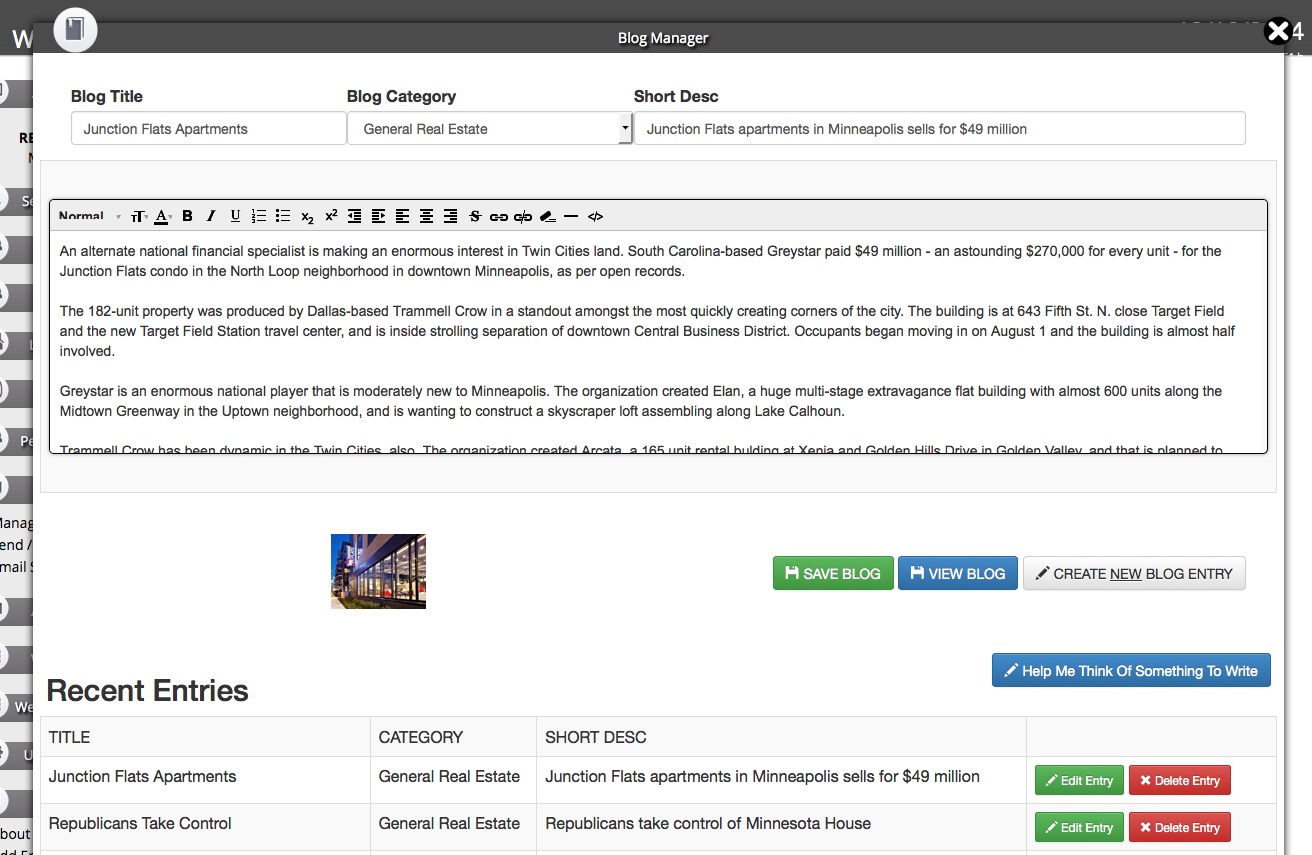 City / Community / Neighborhood Creator
Creating a profile page for each neighborhood you serve is critical if you want to compete with the big dogs. Our system will write up to three paragraphs for any neighborhood using demographic home data, school data and even YELP and Google Places reviews! You can add to or edit the text anytime!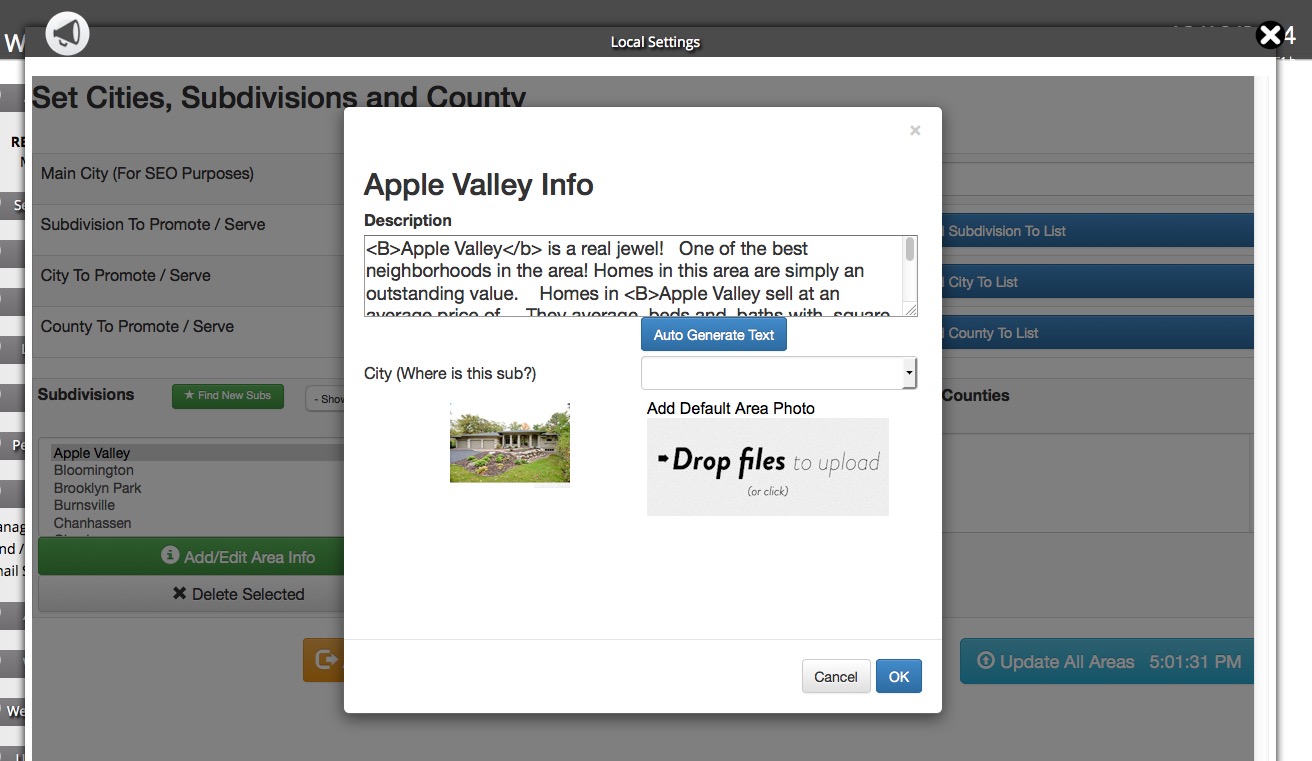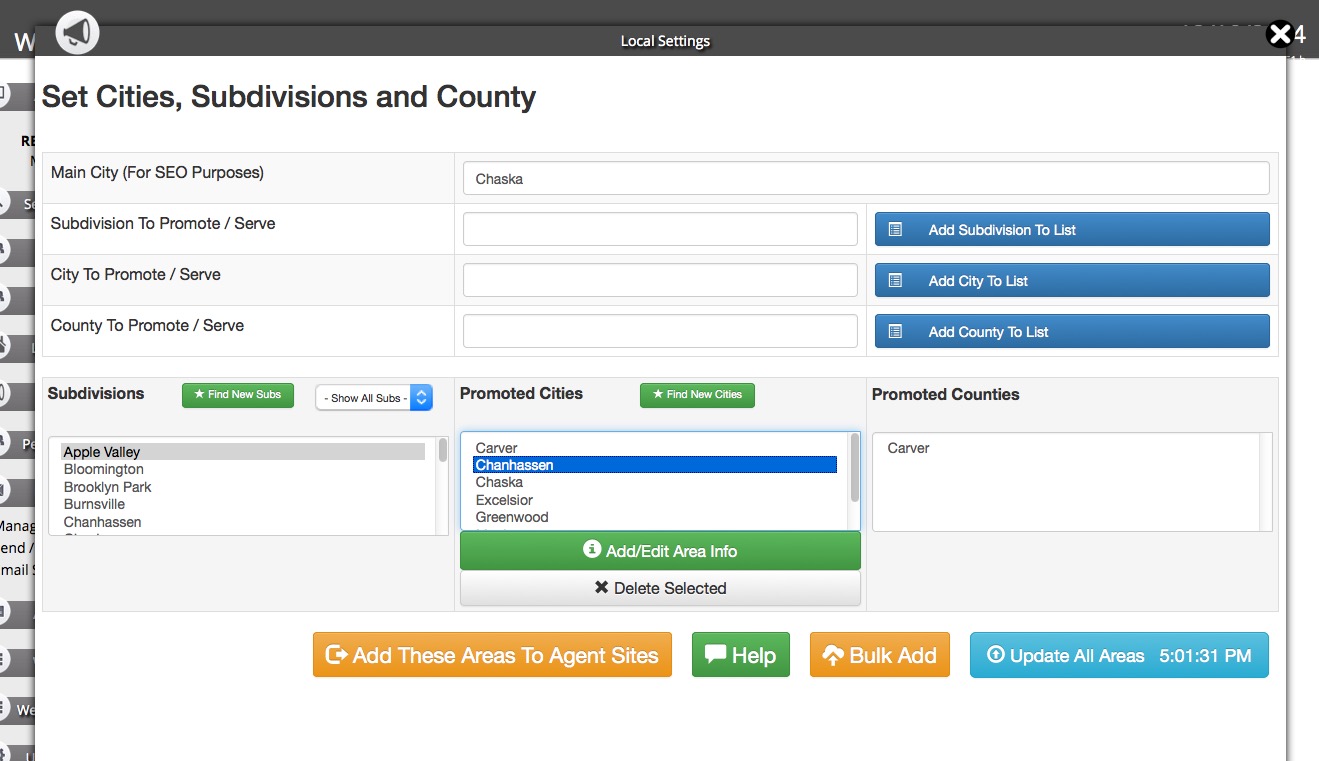 ...
Get More Information About Back Office
We will send you information about Back Office and all of the other wonderful features we have available for our real estate agents, brokers and loan officers immediately!
Get More Information About Back Office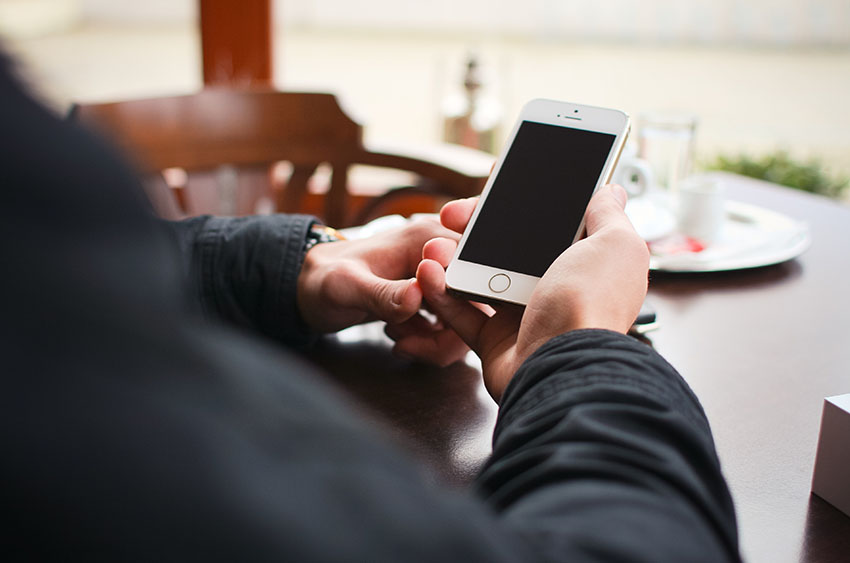 CLICK ANY DESIGN FOR MORE INFORMATION